Professional Staff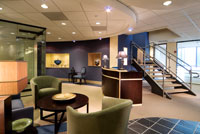 Our professional staff, from legal assistants to paralegals, is a critical part of our success. At Zeiger, Tigges & Little LLP we are always looking for talented, motivated professionals to work in a fast-paced and challenging environment.
As a small law firm, we need individuals who want to make an immediate impact. At Zeiger, Tigges & Little LLP, we take pride in our collaborative working environment where each professional brings their own personal experience and skill set to further the goals of the firm as a whole.
If you are looking for a career in a challenging legal work environment please contact us at: recruiting@litohio.com. Please enclose a current resume for consideration.